Post by IBDaMann on Aug 24, 2020 16:10:26 GMT
Don't waste your time with polling results.
They have no ability to portend the future. They aren't even worthy of serving as a basis for a conversation.
Humans are social creatures who are naturally curious about what others think. Political polls appeal to those whose curiosity about certain political issues is begging for answers and who believe that poll results will provide the accurate information to address that curiosity. The problem in all this is that the curiosity that drives one to turn to polling results stems from a strong hope/need for the information to indicate something in particular. This unfortunately creates a market for particular polling results, whether or not they are true.
The bottom line is that those who conduct polls are selling their information and they naturally want to maximize sales. Polls end up "selling" to their biggest markets, i.e. those who are most desperate for a particular result. Polling results end up being self-fulfilling prophecies. In 2016, Hillary Clinton supporters and Trump-haters alike were DESPERATE for Trump to no be elected. Of course, the reality was that Trump was going to be elected but all of the polls amazingly showed Clinton winning by a comfortable margin, i.e. Clinton's victory wasn't even supposed to be close. Previous polls showing Trump leading did not sell well, and did not generate much "click bait" ad revenue. Polls showing Clinton leading generated revenue. Suddenly all polls were showing Hillary leading and were all generating revenue. Whenever Hillary pulled further ahead, additional revenue was generated. So even though the country was poised to elect Trump, polls were happy to claim that Clinton was in the lead and continually widening the gap.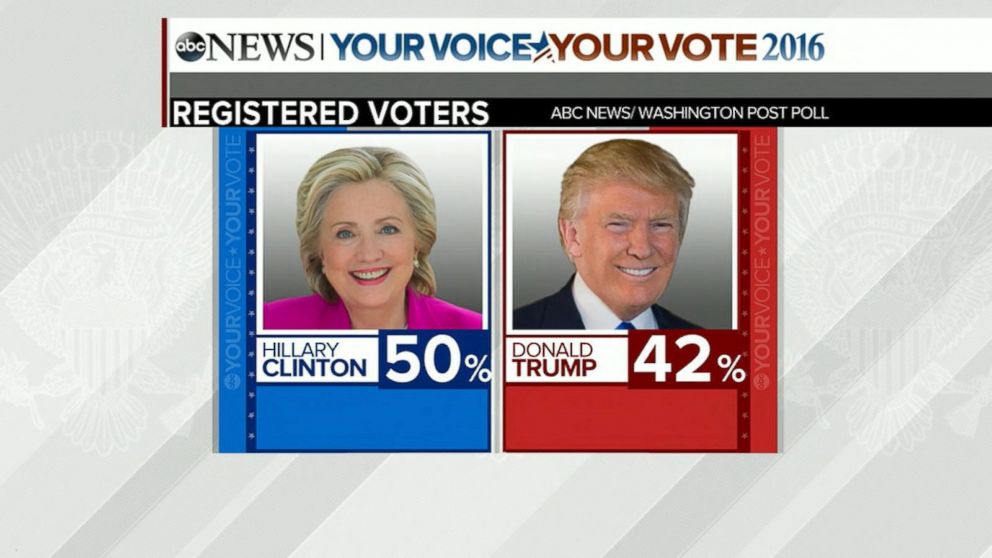 Question:
How can someone verify that political polling results are not intended to be valid projections of future outcomes but rather are intended only to sell to the public what they want to hear?
Answer:
Polls do not adhere to the standard rules of data or to the required standards of statistical methods.
The four problem areas are 1) question formulation, 2) response interpretation, 3) biased sampling and 4) data remaining unpublished. All of this remains completely out of sight of the public to maintain the false illusion of systemic integrity. Polling organizations would put themselves out of business if it were ever revealed that they are simply selling false hope.
1. Question Formulation.
The questions are vague, using discrete ratings against words of subjective interpretation, e.g. "How do you view oxygen? ... very favorably, somewhat favorably, somewhat negatively, very negatively, or no opinion?" One person might be thinking "I like to breathe!" and respond "very favorably." Another respondent might have rusted infrastructure on his mind at that moment and respond "very negatively." Yet another person might not really understand what the poll is getting at with the question and respond "It's just air. I have no opinion." Polling organizations go overboard in their efforts to remove bias by removing value from the question. Again, this is done because informative value is not what is being sold. Polling organizations need maximum flexibility to produce top selling "results" and that is accomplished in the
Response Interpretation
step.
2. Response Interpretation.
In this step, the responses are crafted to fit the predetermined conclusion and predetermined narrative. The overwhelmingly favorable "view" of oxygen is transmuted into the conclusion that hotel chains should pump scented oxygen into their lobbies. Of course, if the overwhelming "view" of oxygen is negative for some reason then it explains why the public is demanding
scented
oxygen be pumped into hotel lobbies.
3. Biased Sampling.
To make the aforementioned response interpretation easier, and to reduce/eliminate "surprises" the sample population of those polled is controlled in "bakers dozen" format to ensure the most usable set of responses is obtained.
4. Data Remaining Unpublished.
The actual raw data of the polls are never published. From a data science perspective, this alone renders all conclusions invalid. However, conclusion validity is not where the value lies. The value lies in the hope given to consumers through the perceived validation of their opinion. This is not served by providing raw data that might indicate something other than the optimized narrative being sold by the "polling results."
When the desire for information affects and ultimately determines the information itself, or worded another way, when information is determined by the desire for that information, it becomes like buying your own trophy, or like visiting a palm reader who is naturally going to tell you that you will have a long life full of happiness, i.e. what you want to hear ... after all, you are paying for it. You arne't going to continue paying for information that you don't want to hear.
You just might find that palm readers are more accurate predictors than polls.